Pareri Midwest Workwear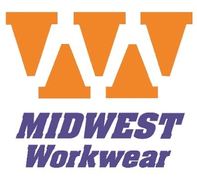 mareste imagine
Calificativ total 2.00
Poor
Nota calculata din 3 calificative
Descriere Midwest Workwear
Here at Midwest Workwear, we believe in the "Midwestern Work Ethic." Our values and mission is set around this ethic, and the belief that hard work and perseverance pays off in the long run. Our Midwest culture combines our friendly approach, and our desire to help others, to build a strong community.
We offer industry leading brands and carry our own high quality, Safety Brite brand, where the value is unbeatable.Our corporate programs can be tailored to meet your needs including embroidery and screen printing services to deliver personalized workwear and help brand your company.
We carry a variety of lines perfect for mechanics, welders, construction workers, and other heavy duty jobs. We sell the highest-quality attire available on the market and can provide you with everything from coats and sweatshirts, to hard hats and safety equipment.
---