Pareri Crown & Paw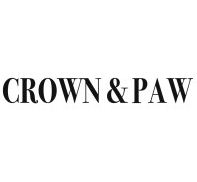 mareste imagine
Calificativ total 2.33
Poor
Nota calculata din 3 calificative
Descriere Crown & Paw
Crown & Paw is a fun-loving custom pet goods brand dedicated to helping pet owners express their love, adoration, and sometimes even their obsessiveness, with their beloved pets. We curate authentic 19th-century portraits and rare Renaissance-era oil paintings and combine them with pets of all shapes and sizes.
You upload a photo, and our incredibly talented team of artists will do the rest. All of our prints are completely unique to you and aren't available anywhere else in the world. Our artists are trained to capture your pet's unique characteristics and facial features and to express their personality in the finished portrait.
---
The images on the website made the animals appear more "painting" like. I was very disappointed and asked for a revision. The window date for the revision from C&P came and went. Received the revision 3 days later than promised and when I opened it up it was the exact same picture. Very disappointed.