Pareri Fastweb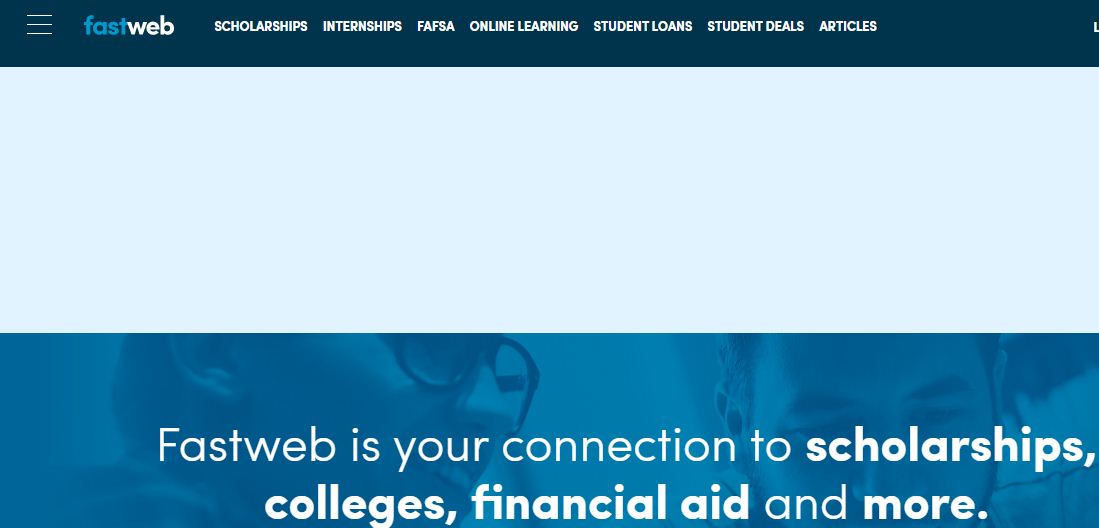 mareste imagine
Calificativ total 3.33
Average
Nota calculata din 3 calificative
Descriere Fastweb
Fastweb has a database of 1.5 million college scholarships worth over $3.4 billion that our members have access to by creating a free profile. Students can fill out a quick questionnaire that covers things like their contact information, schools of interest and potential majors. We use this information to match them to college scholarships for which they qualify.
Once a student becomes a member on Fastweb, they can update their profile with further details, like extracurricular activities, current and past places of employment and their parents' information. By telling us more, they are better able to narrow down their list of college scholarships to their specific skills, talents and achievements – or qualify for more opportunities.
What sets Fastweb apart from other college scholarship search sites is our team of researchers. Every scholarship in our database has been researched and vetted by a team of real people. They work to ensure that our database is free of scholarship scams, that scholarship information is up-to-date and that new scholarships are added daily.
With a frequently updated Fastweb profile and through the hard work of the research team, students are able to view a list of college scholarships that is tailored to their achievements and interests as well as complete with legitimate, high-quality opportunities each time they log in.
In addition to our scholarship search, we help students find relevant internships and part time jobs. Fastweb members are actually matched to internships when they create a free profile, and they can also tap into Monster's vast job search network in order to find part time jobs right here on Fastweb.
---
I would call it horror! Waiting for activation fow 2 weeks ... the technician has finally presented himself to check the line and has not closed the call! Fastweb gives me as a solution to wait for a new appointment because they can't do anything more! Stay away!
Before moving to fastweb I had some doubts as I read many negative reviews but then I decided to take a risk, and I must say that it was a positive experience, I applied through their website and within 10 working days I had internet at home , the speed is what they had estimated, stable and fast connection.