Pareri Fishlore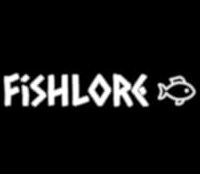 mareste imagine
Calificativ total 2.25
Poor
Nota calculata din 4 calificative
Descriere Fishlore
FishLore.com is a tropical fish and aquarium information website for freshwater hobbyists, saltwater hobbyists and reef tank keepers. We strive to provide accurate information all while providing a friendly and fun atmosphere for everyone. We have "how to" guides, aquarium setup articles, fish profiles, a great forum, photo gallery software, aquarium and fish care articles, auctions and classifieds and links to fish and aquarium coupons.
This is all provided FREE for the members here. It is FREE to register and become a member too. All costs for running the website are paid for by the ads on the article pages. We are always adding new "stuff" so check back often.
Our FishLore Members have a wide range of experience levels. From those just starting out in the hobby (newbies) to veteran hobbyists that have been keeping tanks for many years. From those keeping freshwater planted tanks to those that keep saltwater reef tanks, we have it all.
---