Pareri GateHub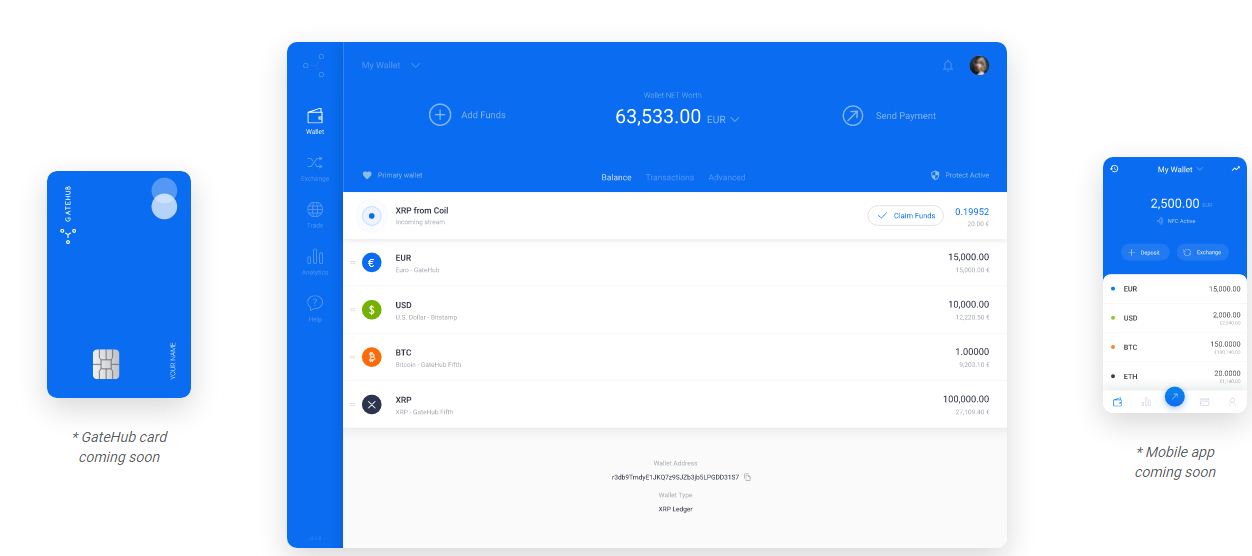 mareste imagine
Calificativ total 2.40
Poor
Nota calculata din 5 calificative
Descriere GateHub
Secure your XRP wallet with multisign, fraud shield and Theft Cover by Coincover. Your transactions are monitored in real time and all your crypto is fully protected and covered up to $100k. Receive a personalised certificate from Coincover confirming your cover level and providing assurance of your protection.
An intuitive interface for trading all your assets. Trade any of the currencies supported by GateHub or over 100 other IOUs on the XRP Ledger decentralized exchange. Explore and analyze the markets. The new Trade page works for you whether you're a beginner or a seasoned trader.
Any value, anytime, anywhere. Make payments with FIAT and cryptocurrency however you like via XRP Ledger, Blockchain, SEPA, Wire, and more. Our wallets also support Web Monetization and PayString for even more convenience and flexibility for your payments.
Everything about your wallets, assets and bottom line in one place. See your NET worth, filter wallets and assets and see how your portfolio has evolved over time. See what your money is doing for you and own it with Analytics. Your transactions are signed by multiple keys which increases security and allows for easy recovery. Cover up to $100,000 of cryptocurrency with Theft Cover from Coincover - underwritten by Lloyd's of London.
Our support team works around the clock to lend a hand when you need it. An extensive Knowledge Base is made to serve immediate solutions to any questions you might have.The no. 1 priority at GateHub is keeping you and your funds safe. Our security features are built to make your experience pleasant and safe.
---