Pareri Gundry MD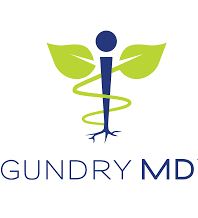 mareste imagine
Calificativ total 2.25
Poor
Nota calculata din 4 calificative
Descriere Gundry MD
Dr. Steven Gundry is a cardiologist, heart surgeon, medical researcher, and author.
His mission is to improve health, happiness, and longevity through a unique vision of human nutrition. During his 40-year career in medicine, he performed countless pediatric heart transplants, developed patented, life-saving medical technology, and published over 300 articles and book chapters on his research.
More important, it has transformed the lives of thousands of Americans struggling with weight, diet, and health issues. For people who have tried dozens of "fad diets" and failed, this book offers a completely new approach. "Diet Evolution" is not a diet system. Instead, Dr. Gundry identifies some unexpected foods which may be causing many of your weight and health problems. Then, he offers dozens of healthy recipes and countless exclusive tips to help you feel better, live longer, and avoid surgery.
---