Pareri IM Creator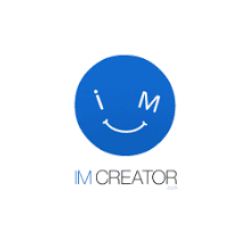 mareste imagine
Calificativ total 2.67
Poor
Nota calculata din 3 calificative
Descriere IM Creator
IM Creator was made for everyone, but designers find our app especially useful. Without having to rely on a developer, you're free to build a site exactly to your vision. Our templates are free to use, free to edit, and free to publish on the IM Creator domain. Our tools function intuitively like the applications you use every day, and there are no complicated technical aspects to hinder your creativity.
We have very affordable pricing plans for those who want to publish to their own domains, and even provide domains for those who are looking to buy a URL. We also offer our builder fully white-labeled for designers, entrepreneurs, and creative agencies to repurpose as their own website-building business. IM Creator sites are compatible across all devices and browsers, including tablets, smartphones, PCs and even TVs.
---
I have received bills for charges I didn't think should have been made. The reply email they provided does not work and the phone number they provided is a non-working number. After finally finding an email that worked to contact customer support, they have taken many, many days to respond and when they do respond, they don't answer my questions. They have billed me excessively for the same fees, over and over again.