Pareri ooShirts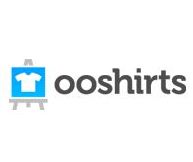 mareste imagine
Calificativ total 3.00
Average
Nota calculata din 3 calificative
Descriere ooShirts
Since its meager beginnings, ooShirts has more than doubled in size every year of its existence. We now have production facilities on both coasts of the United States, thousands of unique products in our catalog, and the capacity to print millions of shirts per year. But most importantly, even as the size of the company has changed, our company values have not. The reason we've had the privilege of growing so quickly was our dedication to giving our customers what they want — high quality, affordable custom t-shirts.
We have one guiding principle: we value good business. What does "good" mean to us? Simply put, we think a business should provide a service that adds value to other peoples' lives. A good business should benefit the customer: you.
---
The printing is great. but the shirt quality is garbage. not worth it. Terrible quality control at this place. I can't recommend them. The company has shut down their live chat box and no one answers the phone when you call. I have sent numerous emails and no one answers.