Pareri Piggyback Rider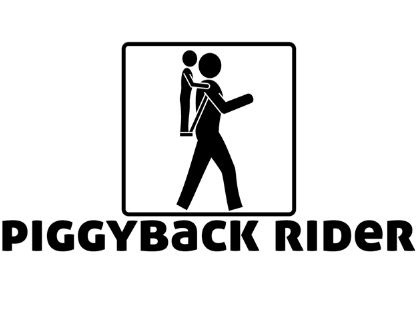 mareste imagine
Calificativ total 4.00
Great
Nota calculata din 3 calificative
Descriere Piggyback Rider
The Piggyback Rider standing child carrier was created by 3 brothers to assist them with more adventurous outings with their kids.
With eight children between them, they had done their fair share of carrying kids and quickly realized that there had to be something better than a bulky backpack carrier or stroller. They're tinkerers and inventors so utilizing everything the internet had to offer including nightly VOIP calls, on-line white boarding, texting, emails, basement photo shoots, kid models and data sharing sites the Piggyback Rider® was born.
We are so excited to see families enjoying their new adventures allowing the smallest, slowest person to stay engaged with the whole group. We have heard people love using it Disneyland, international travel, music festivals, concerts and as simple as the grocery store.
---
The kids are not really secured, the "harness" they wear doesn't fasten around them so if they slipped off the bar, I could see them not only whacking their shins, but also sliding out of the "harness" all together. Considering the price, this was really disappointing.