Pareri Provasil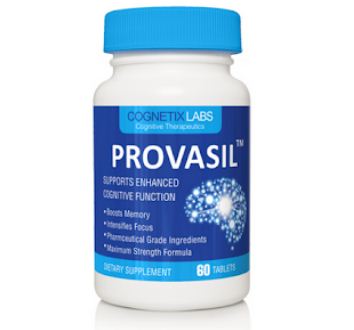 mareste imagine
Calificativ total 2.50
Poor
Nota calculata din 4 calificative
Descriere Provasil
Provasil can provide complete herbal and nutritional support to help your mind stay sharp and alert. Provasil's clinically proven, premium ingredients are scientifically formulated to give your brain a powerful boost, optimizing all areas of cognitive function. With consistent use, this all-natural, 100% safe nootropic formula eliminates brain fog and confusion, so you'll experience a clear, focused mind and peak performance at all times.
Provasil ensures the brain cells and neurons receive a healthy supply of oxygen, essential for enhanced memory, mental sharpness, and recall. Maximum strength Provasil supports an increase in serotonin and dopamine, two natural mood-boosting neurotransmitters that increase feelings of emotional well-being for a better overall quality of life.
Provasil is a comprehensive blend of compounds that can support optimal brain structure, enhance processes that play a crucial role in healthy mental function, and improve performance on various demanding cognitive tasks. These combined benefits illustrate why we believe no other natural memory and focus enhancer can provide the same level of results as our revolutionary formulation!
---