Pareri ShapesPlastics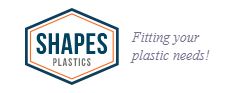 mareste imagine
Calificativ total 3.00
Average
Nota calculata din 3 calificative
Descriere ShapesPlastics
As one of America's largest plastic suppliers, we are the ultimate destination for do-it-yourselfers, as well as home improvement, construction professionals, crafters, and business owners, looking for a wide selection of products that will last for years to come!
ShapesPlastics philosophy is simple. We balance the reliability of an industry titan with the friendly feel of a mom and pop shop, allowing us to provide you with the ultimate shopping experience for everything plastic related.
What sets us apart from other plastic suppliers?
A one-stop-shop for plastic sheets available in a variety of colors and sizes.
We are backed by the industry's most knowledgeable sales team.
An extensive inventory from world-class manufacturers.
Our online sales team is available to answer any questions you may have, and help turn your vision into a reality.
We keep sustainability in mind by offering cuts from full-sheets to be purchased as small-sample products for you to view prior to buying a larger dimension. We partner with recyclers on the smallest pieces we generate ‐ nothing is directed to a landfill.
---
I went there to replace a piece a plexiglass and was impressed with the selection and pricing until I went to checkout. The plexiglass I chose was listed as from $3.63 per sq. ft. But they were going to charge me much more than that. I calculated one square foot and the cost was $33.63 per square ft. Not $3.63 as listed. Outrageous!
The sheets of HDPE that i ordered came in within a week, which was good for me however, the cuts on the sheets weren't 100% squared off. I ended up having to square off the edges so that I could properly use my sheets for the project that i was using them for. Also, the side of the HDPE sheets was all scratched up and marred.