Pareri Toys"R"Us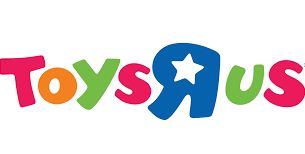 mareste imagine
Calificativ total 2.33
Poor
Nota calculata din 3 calificative
Descriere Toys"R"Us
Toys"R"Us is the beloved brand of kids all over the world…and we know how to have lotsa fun! You can explore awesome DIY play activities, toy reviews, printable fun and, of course, SO many toys! The hottest, the gotta-have-'ems, the new favorite besties and more.
Toys "R" Us, Inc. is one of the world's leading retailers of toys, children's clothing, and baby products. Although Toys "R" Us stood as the only nationwide toy store chain in the United States in the early 2000s, it was no longer the nation's leading seller of toys, having lost that position to retailing behemoth Wal-Mart Stores.
---
When I opened the box up it was a complete different item and invoice which was somebody else order. I called customer service in which they sent a replacement new order, yet a day later it was cancelled due to stock availability. Horrible system. Also not to mention a total of 1.5 hours on hold with customer service.
Checked my status and it had been cancelled. I did not receive an email saying anything about it being cancelled. Emailed them to find what was going on and was told it had become out of stock after I had ordered it. Emailed them back telling them I was not happy.