Pareri Winp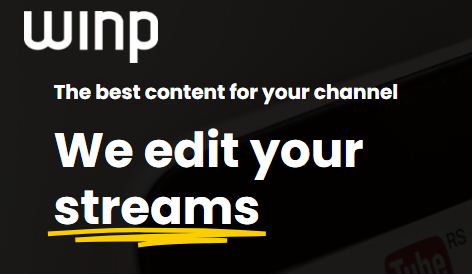 mareste imagine
Calificativ total 3.00
Average
Nota calculata din 3 calificative
Descriere Winp
Winp is a young company based in Madrid. More than four years providing solutions to outsourcing content to third parties. Expert editors, great friend of the streamer. We are specialists in editing multimedia content for third parties. We focus on youtube and other social networks. We generate formats for all types of games and audiences.
We edit TWITCH streams, FACEBOOK GAMING streams and all kinds of video. We edit your content completely from scratch. The brutes and a few brief indications are enough for us and we start to layout the content. We take care of all the necessary procedures. From content download to delivery. We upload or provide the final edit for dissemination. Once the content is released, we closely monitor the impact and recommend optimization options. We give traceability to the proposed objective.
Facilitate the use of generated content. We optimize the formats and enhance their visibility through high quality and adapted service. We want to save you time.
---